You can make changes to AbanteCart customer transactions from the admin dashboard. Follow these steps to learn how to edit AbanteCart customer transactions.
Log in to the AbanteCart Admin dashboard and then find the customer whose transaction you wish to edit.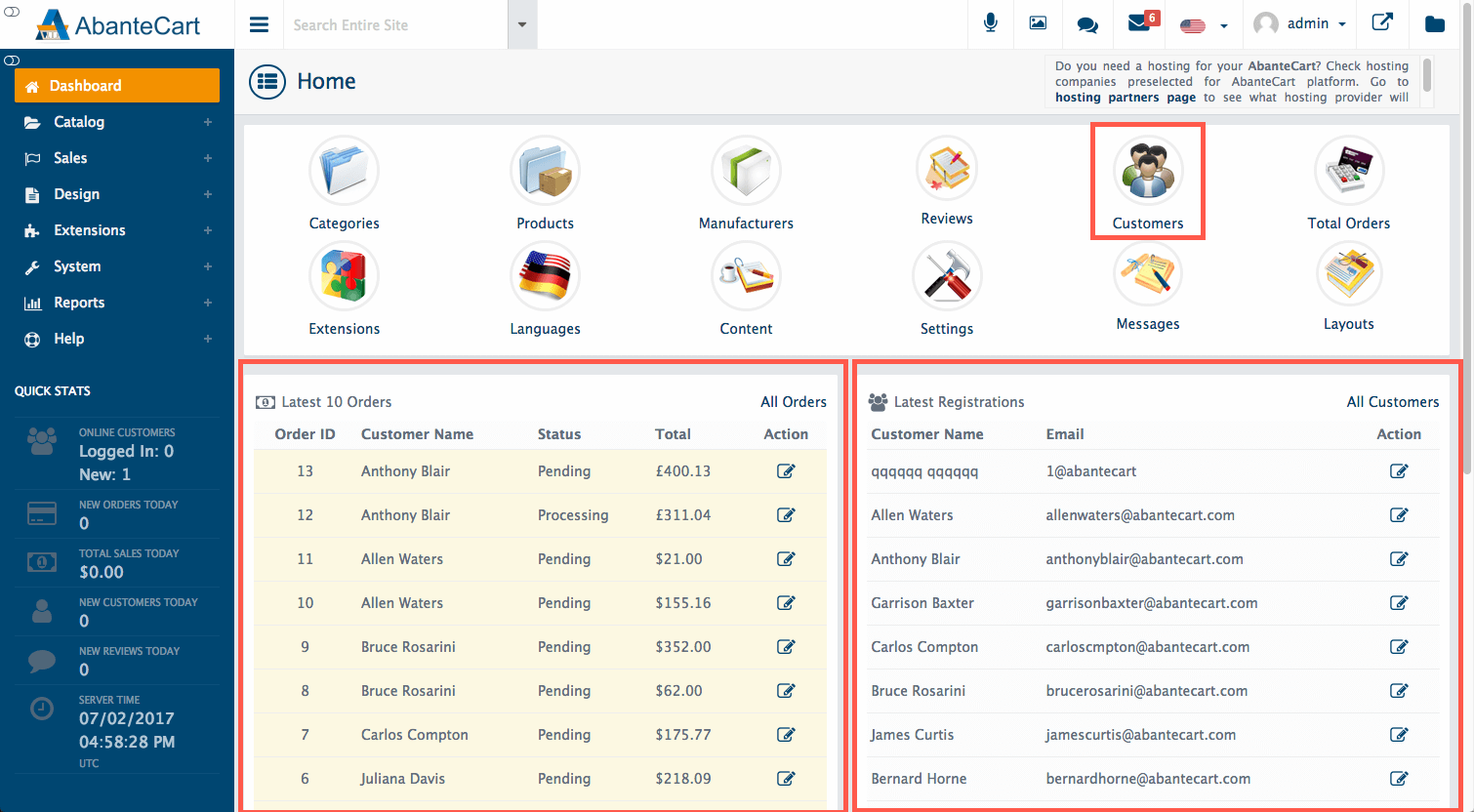 The dashboard home page displays a list of the ten most recent orders and customer registrations. You can access all customer records by clicking the Customers icon, selecting Sales > Customers from the sidebar, or you can search for a customer using the search bar at the top of the page.
To edit the customer record, use the Edit icon on the right of the screen.

In the Edit Customer page, select Transactions to continue. The Customer's transactions tab allows you to add, edit and manage customer transactions.

Use the command bar at the top of the screen to manage transactions. You can view the customer's current balance, view their order history, act on behalf of the customer, add a transaction and filter the transaction view to a date range of your choice.

Acting on behalf of the customer will redirect you to the storefront customer account page, with full access.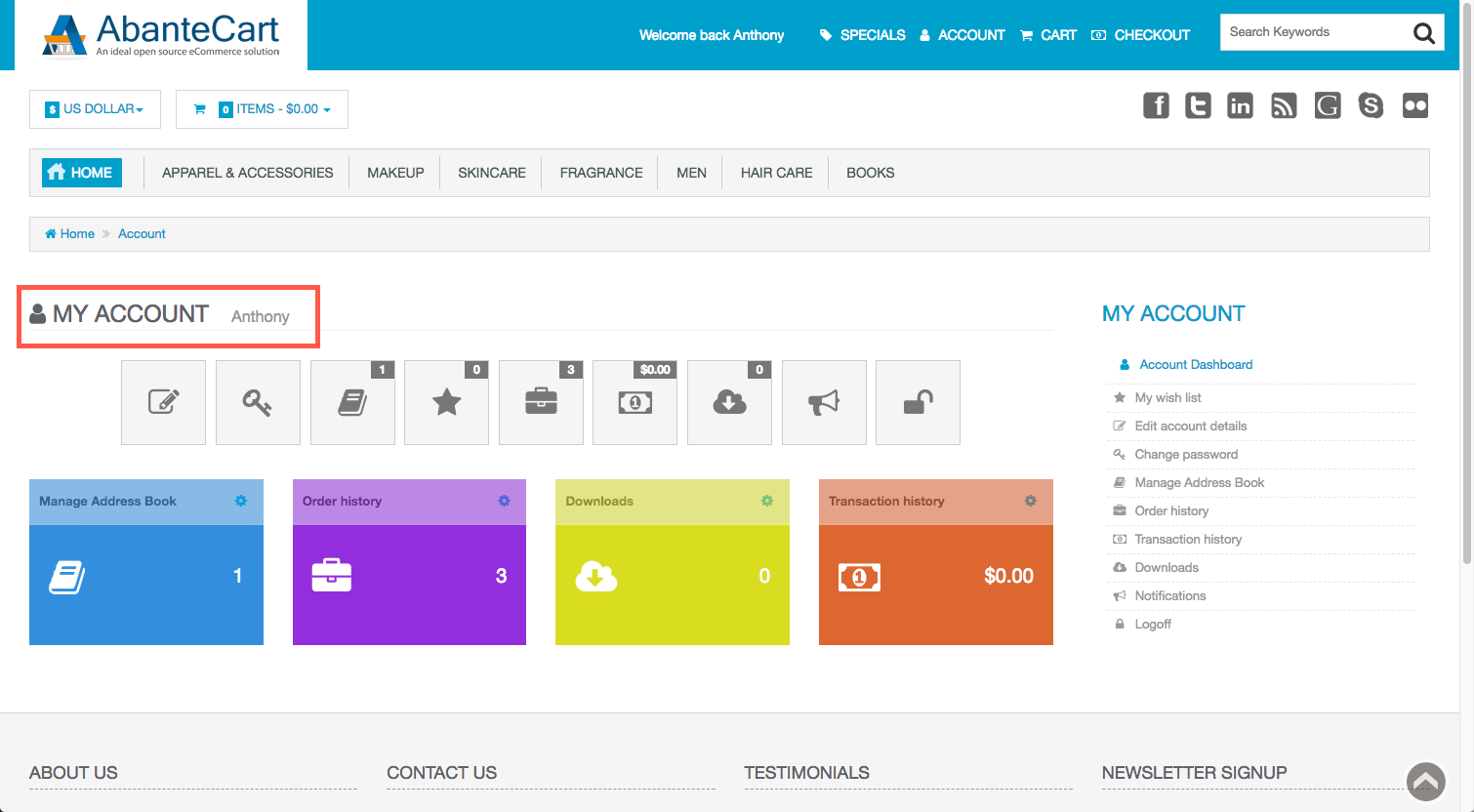 Use the Plus button to add a transaction.

In the Insert New Transaction panel, you can increase or decrease the customer's balance, notify the customer of the change, and annotate the transaction with internal or customer-facing messages.
When you've created the new transaction, click Save to continue. Once saved, the latest transaction will be listed on the screen.

Click the View icon to the right to view the transaction details.
More information
For more information about AbanteCart, please visit their website or HostPapa's Knowledge Base.
If you need help with your HostPapa account, please open a support ticket from your dashboard.