Alongside retailing physical products, AbanteCart is an excellent solution for selling digital assets, such as music, videos, graphics, eBooks and more. AbanteCart supports multiple digital files per product, allowing you to create asset bundles to distribute to your customers efficiently. In this article, we'll show you how to edit global downloads in AbanteCart.
You can manage your digital assets in AbanteCart at Catalog > Downloads. You'll see that the download list is empty by default, so you'll have to add your own to get started.

To do so, click the Add + button at the top of the page. Complete the Create new download form with the following information:
Resource: Click the button to upload your file. You can add files from the Resource Library or upload a new file from your local computer.
Status: Use the On/Off button to enable or disable the download.
Name: The download name as it will appear to customers.
Download mask: Use this field to name the file with its extension (e.g. filename.ext).
Activated: Determine when the download becomes active for your customers. Select from the following: Before Order – download is activated before an order is placed and is available for free download on the respective product page. Immediately – download becomes active after an order is placed, regardless of the order status. On Order Status – download is activated after order status reaches the status selected in the adjacent dropdown menu. Manually – download is activated after administrator enables it (via Admin > Sales > Order Edit > Files Tab).
Sort Order: Sets the order in which the Download will be displayed among others.
Max downloads: The maximum number of downloads allowed for each customer. Once this limit is reached, further downloads will be blocked.
Expire days: The number of days from purchase after which the download expires.
Click Add to save your settings.
To link your download to a product listing, head to Catalog > Products and select the Edit button for the product you wish to link. Select Files.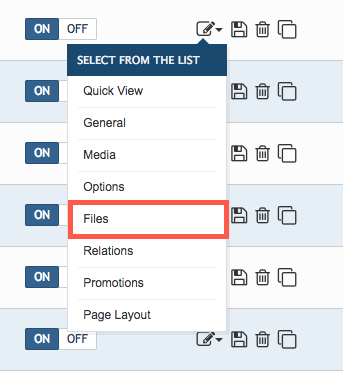 In the Files tab of the Product page, click the Add + button to proceed.
The Create new download panel will appear. Use the Select shared downloads dropdown menu to select the asset to link to the product.

Click Add to save your selection.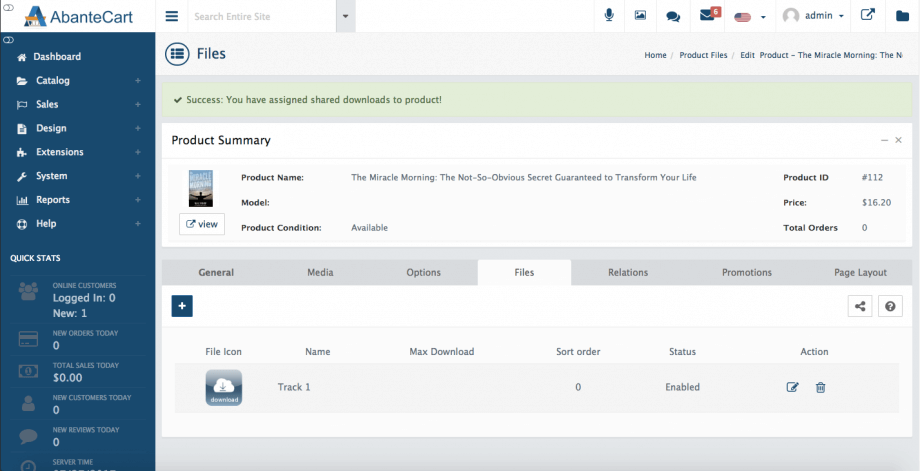 If you need help with your HostPapa account, please open a support ticket from your dashboard.