Like other popular web applications, the core features of AbanteCart can be extended through the use of small applets, or Extensions, that can be installed by administrators. These extensions are often created by third-party developers and can be made available free of charge, for a one-off payment or a recurring subscription.
Template extensions control the design of your store. All template extensions include additional settings that allow you to further customize the look and feel of your store.
To change your template layout settings, visit Design > Layouts in the AbanteCart administration dashboard.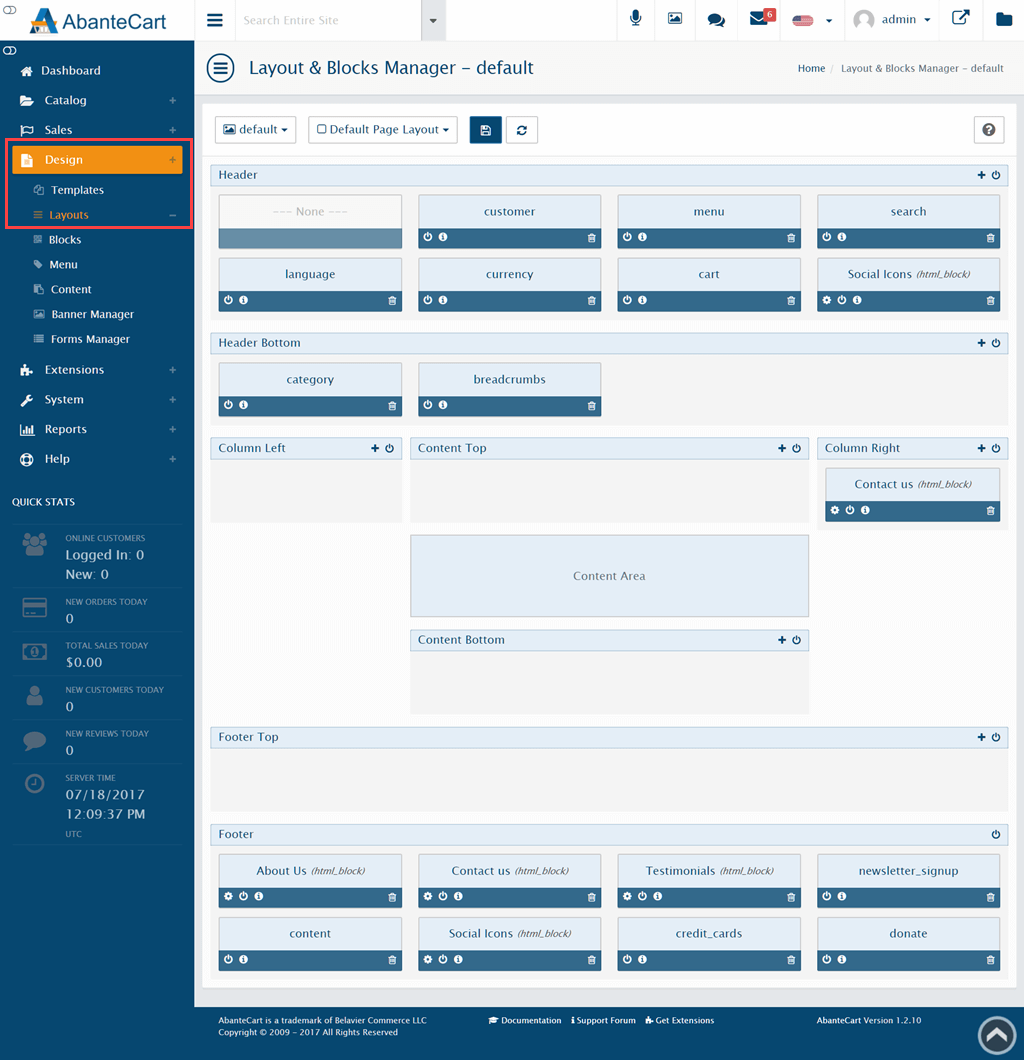 If you wish to change image sizes or the main logo, head over to Design > Templates or the System > Settings > Appearance page, then select the template to edit.
For further questions or if you need help, please open a support ticket from your HostPapa Dashboard. Follow this link to learn how.