Note: This article refers to the legacy version of the Website Builder. If you signed up to the HostPapa Website Builder after March 11 2020, you're on the new version of the Website Builder. For help, go
here.
Creating a HostPapa Website Builder website is done in two easy steps, and a homepage template is created for you as a general guideline to help you get started. We include popular widgets that will help you create an exciting, vibrant site (such as the Picture Gallery Widget and Text Widget), as well as some content that you might find useful.
Step 1: Enter your website's name
The name you enter here will be the title of your website. It should be clear and simple and, if not your business name, it should be a good description of your site. Don't worry – it isn't set in stone! You can change it whenever you want.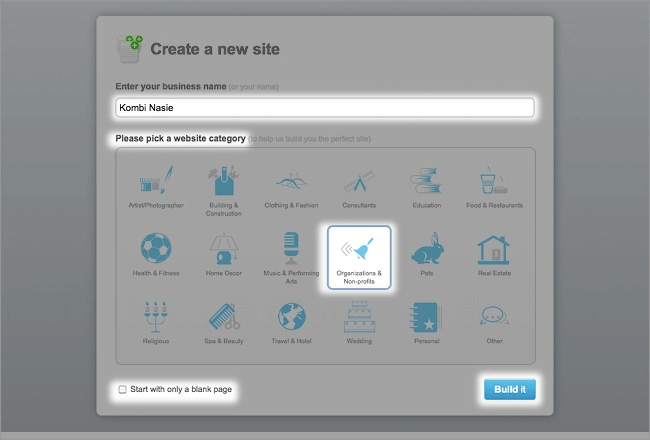 Step 2: Select a website category
Select a website category in line with the type of site you plan to build. The body of your website will be populated for you depending on the website category you select. You can delete content, edit existing content, add content and add new pages.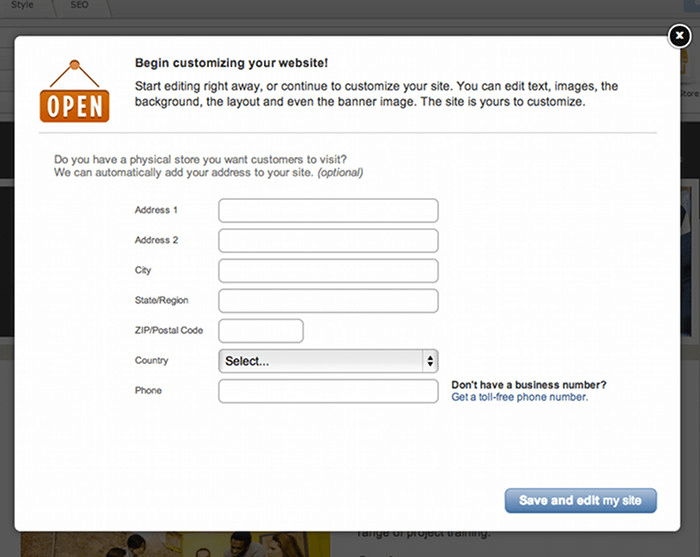 You can choose to edit your business information or, you can just skip straight to the website builder.
That's it! Your site is ready for you to edit, tweak and publish!