AbanteCart allows granular access to a wide range of settings for your store. To view and edit your store settings in the AbanteCart dashboard, head to System > Settings > All Settings via the sidebar.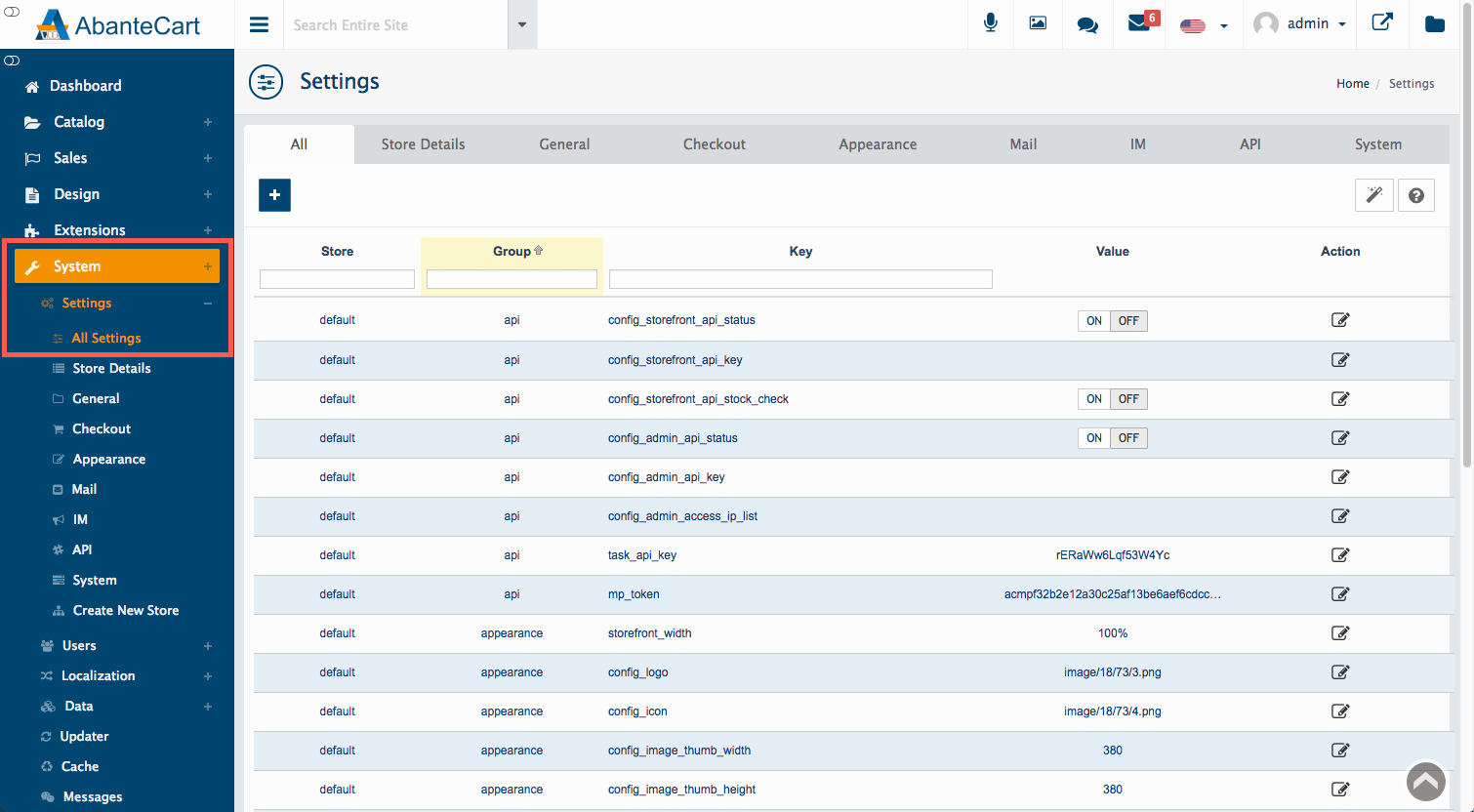 Navigating settings
You can navigate between various setting categories (All, Store Details, General, Checkout, Appearance, Mail, IM, API and System) using the sidebar or tabs at the top of the screen.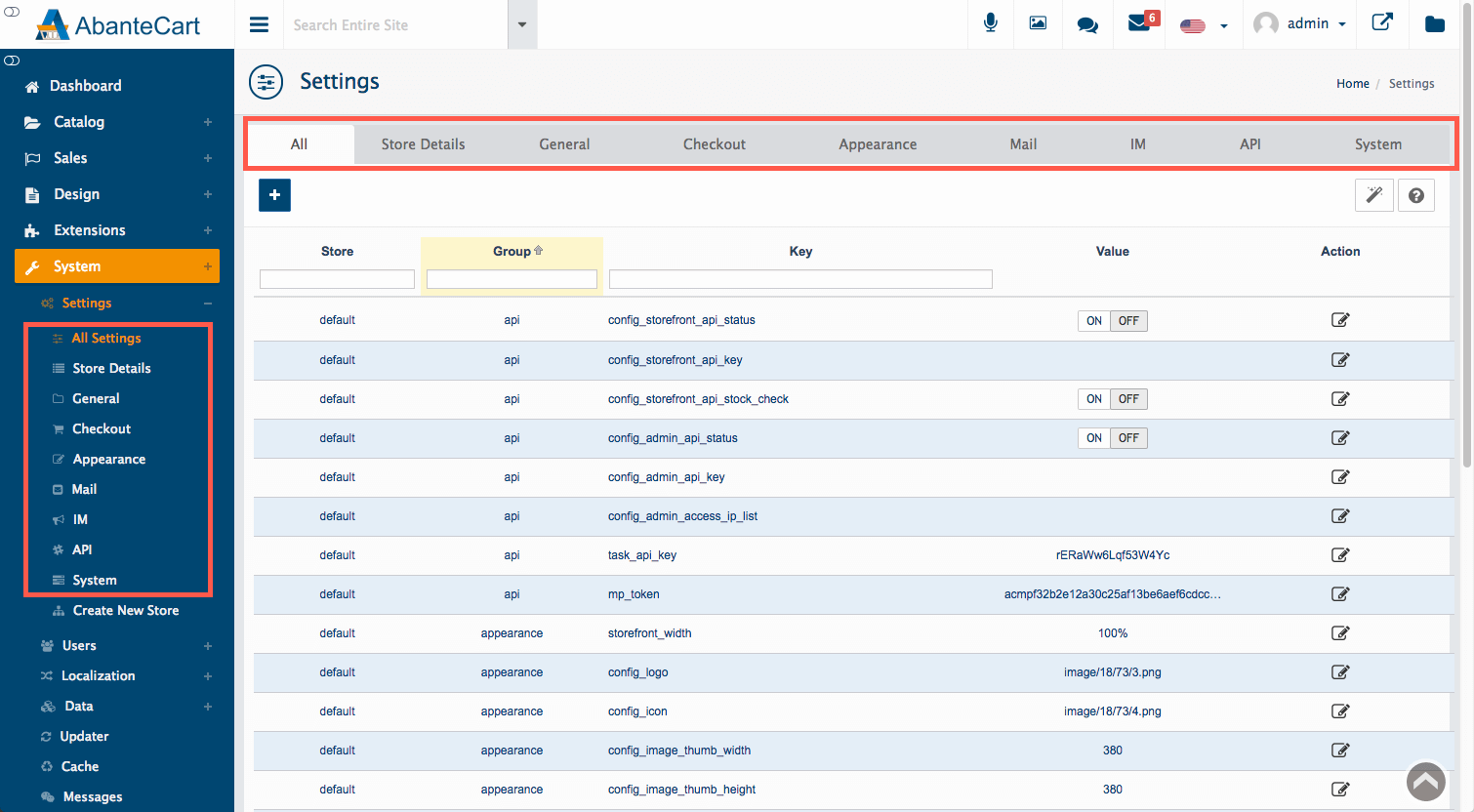 Alternatively, use the filters to find settings for a particular store (if you have a multi-store configuration) or a settings group (e.g. Appearance). You can even locate a specific setting by its key.

Editing settings
Use the Edit button adjacent to a setting to modify its value.

Selecting a settings group presents all relevant settings on the page. You can now edit the settings as required.
Running the Quick Start Wizard
Also note that you can re-run the Quick Start Wizard from the Settings page. Click the wand icon at the top right of the screen to do so.
Adding a new store
If you decide that you wish to add a new store to your portfolio, you can do so using the Plus icon at the top left of the screen, or by selecting System > Create New Store from the sidebar.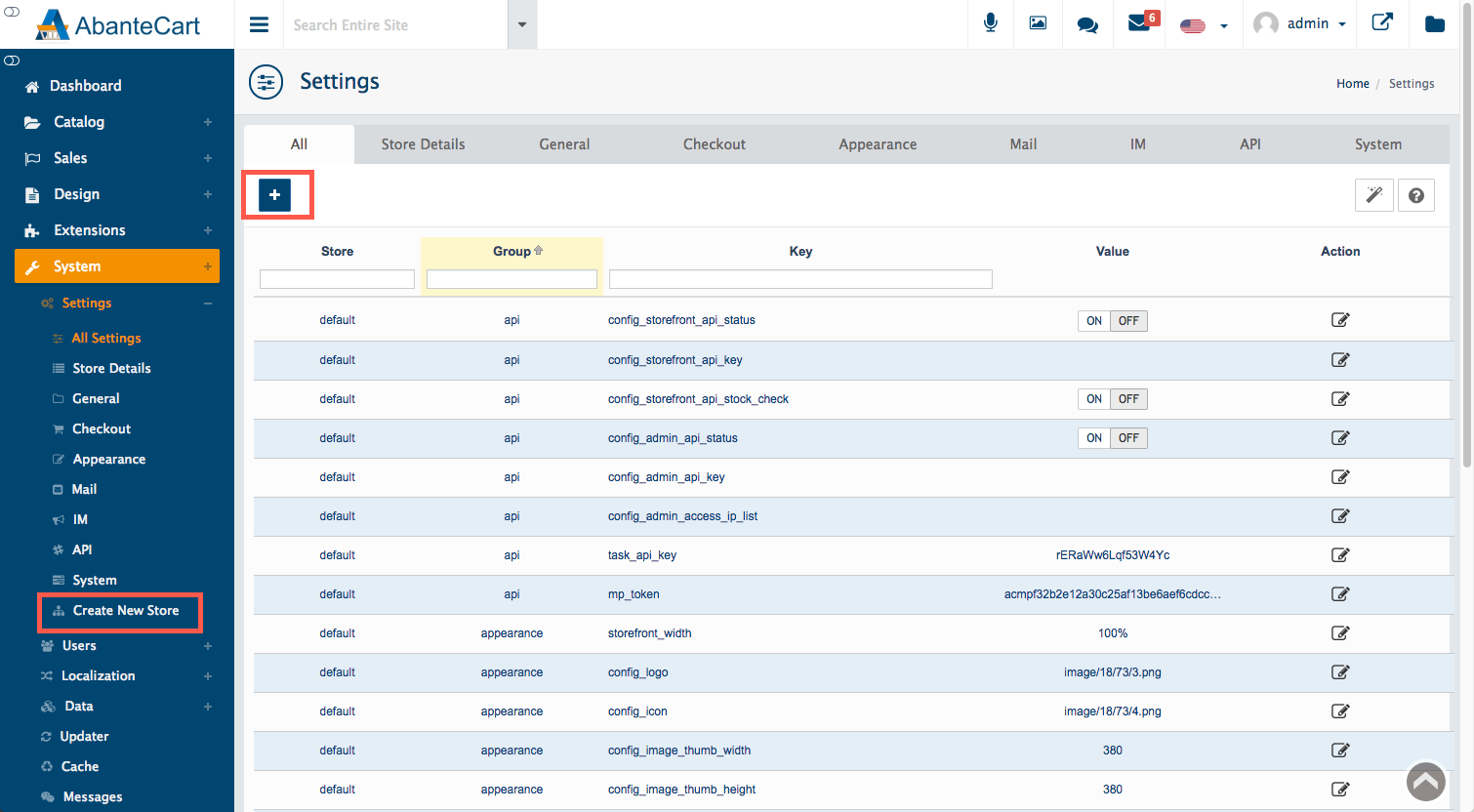 This opens the New Store page, in which you can begin configuring your new store's details.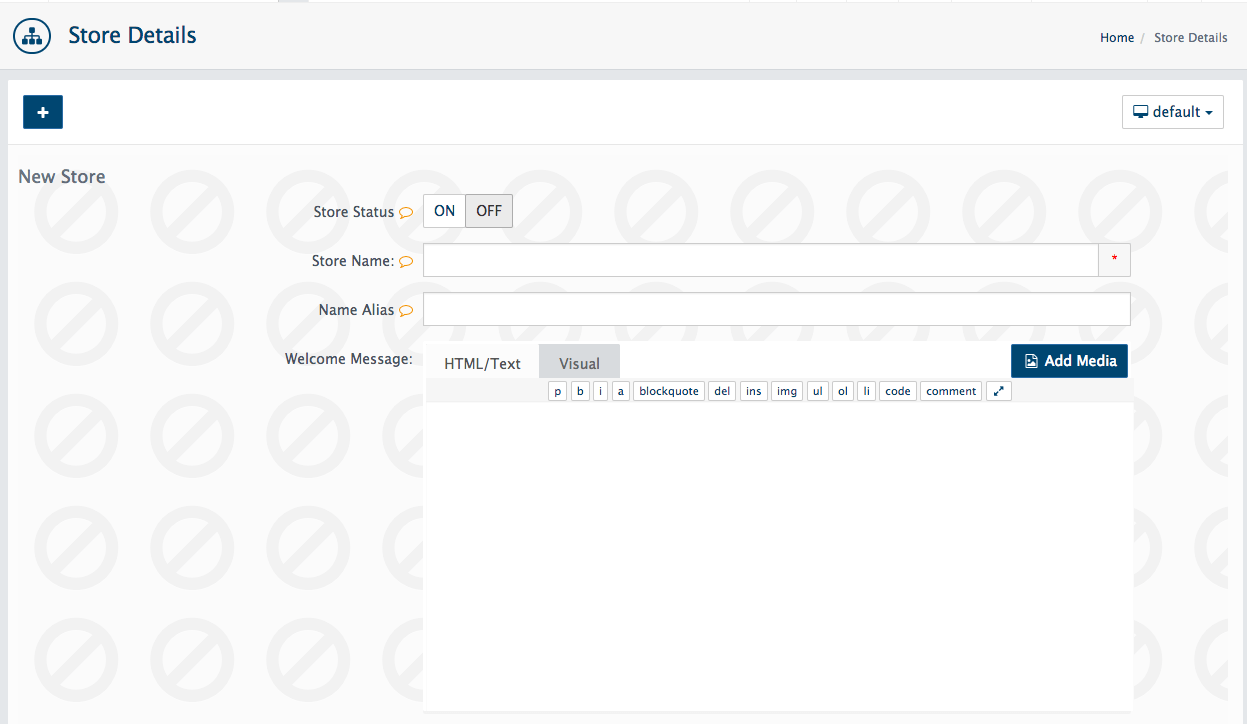 There are several advantages available for users setting up multiple stores:
You can theme each store differently to build relevant brands for the type of products that are being sold.
Set products to appear on specific stores from one administration interface.
Localize each store by setting a different default language, currency and tax class.
Set up default customer groups for specific stores – allowing you to have stores set up for retail or wholesale customers.
Find out more
For more information about AbanteCart, please visit https://www.abantecart.com and HostPapa's knowledge base.
For further questions or if you need help, please open a support ticket from your HostPapa Dashboard. Follow this link to learn how.