The front end of your site is what visitors will see when they visit your site. The appearance of your site is controlled by themes. The default theme is called Twenty Sixteen.
To change the theme go to Appearance > Themes. Themes are presentation styles that completely change the look of your site. Designed by WordPress developers and users, there are hundreds of themes available for you to choose from. In your Appearance Screen, you will see a list of currently installed themes, including the WordPress Twenty Sixteen theme.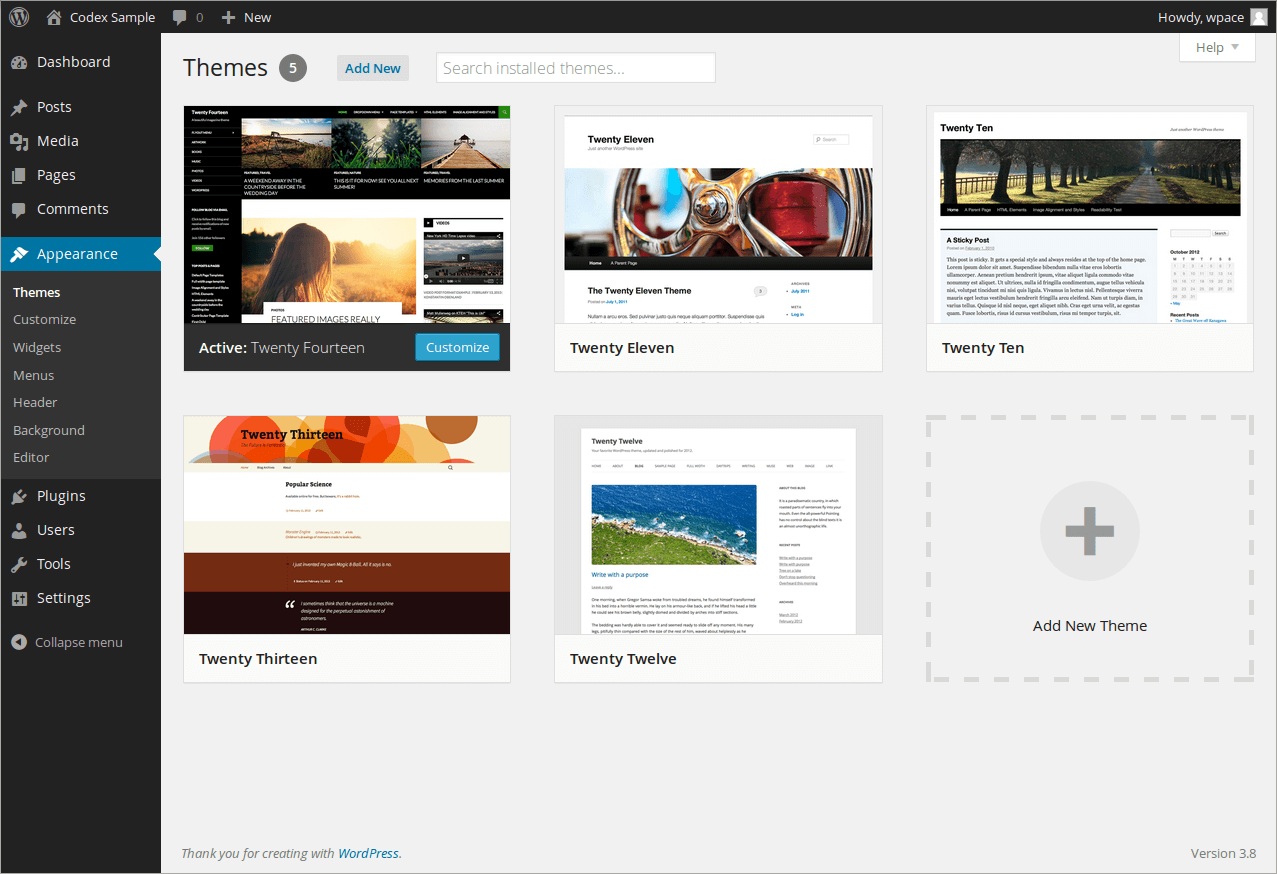 To quickly change the theme, simply click on the Activate button under one of the themes listed, then click on your site name in the top toolbar to see how it looks.

You can also install new themes from the WordPress theme repository.