As you'd expect from a robust eCommerce application, AbanteCart allows you to easily create promotional pricing for your product inventory.
To create a promotional discount, first navigate to Catalog > Products in the administration dashboard.
Navigate to the product you wish to promote and select the Edit button. In the dropdown menu that appears, select Promotions.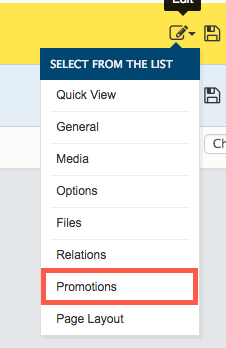 At the bottom of the Promotions page, continue by clicking the + Add Special button.
The Insert Special panel opens.

Complete the form to create your product special as follows:
Customer Group: You can target your special at a particular group of customers (e.g. newsletter subscribers, wholesalers or another group that you create) or leave as default to make all customers eligible. Note that discounts for a customer group will only be displayed if the customer belonging to an eligible group is logged in.
Price: Enter the discounted product price.
Date Start/End: Enter the start and end dates for your promotion (YYYY-MM-DD format). Pricing will be changed automatically in your storefront based on the dates you select. To run your promotion indefinitely, leave these fields blank.
When you're ready to proceed, click Save.
Use the View button under the product image to ensure your special pricing is visible. Remember, if you target your special to a group, you will have to be logged in as a member of that group to trigger the special price.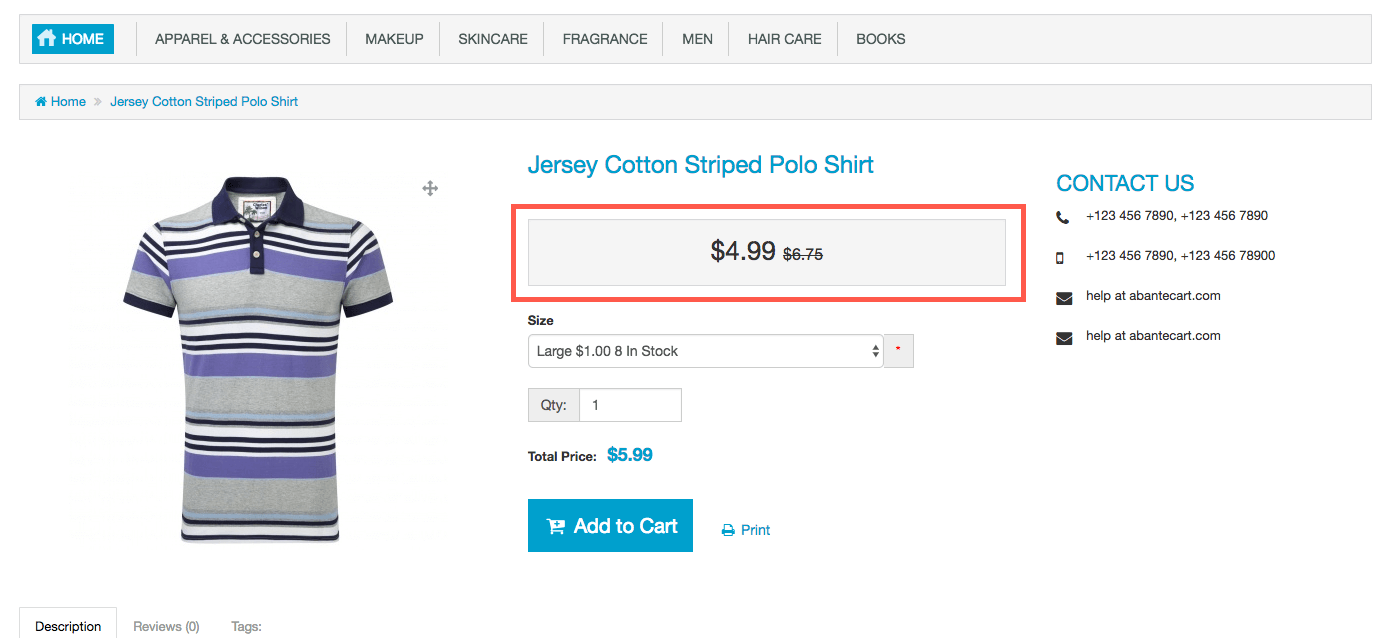 To learn more about AbanteCart's features, head to the HostPapa knowledge base.
For further questions or if you need help, please open a support ticket from your HostPapa Dashboard. Follow this link to learn how.