Your small business' website is one of your most important "employees." It works all day, every day, to ensure it's engaging your prospects and converting them into customers. Understanding your current and future web hosting needs will help you to make the right decision for your business. Not only is it important to make sure your website has all the features you need, but you also have to keep in mind elements like bandwidth, server requirements, and security, not to mention the level of customer support and technical skills you will require to keep everything up and running.
Create a Long-Term Website Strategy
Your website needs are unique to your business. Before working with a web hosting provider, think about your long-term website strategy, and what role your website plays in your business. If you run an eCommerce store, for example, you'll need a web hosting service that provides you with cart features. If you run a business where visuals are important, then you'll need something that accommodates multiple high-resolution images.
When you're determining your web hosting needs, think about what your business goals are for the next five years, not just what you want to accomplish today. It's best to get your website started on the right foot, so you don't have to make major changes later on. Even if you don't have an online store right now, you may want one a few years down the line.
Determine How You'll Use Your Website
Outline how your website will function as a part of your business. This will help you define the specific features you'll need now and in the future.
These are important questions to ask yourself:
Will my website sell products or services? If so, you'll need eCommerce features, but you'll want to also think about security. After all, customers will be sharing their confidential data, such as credit card numbers, on your website. Note how payments will be received and secured.
Will my website share my business' expertise? Many businesses showcase their knowledge through their blog, which is an important feature to have. Make sure your web hosting service is able to support a blog, and that they have the latest security features to mitigate any hacking.
What are my plans to grow? Scalability is an important feature. While you may have a small website now, if you plan on adding multimedia, you'll need a larger storage plan and more bandwidth. Ensure your hosting provider can offer you services that grow with you.
How important is website uptime for my business? What happens to your business when your website goes down? If your website is critical to sales, then you'll lose revenue every time there's a downtime.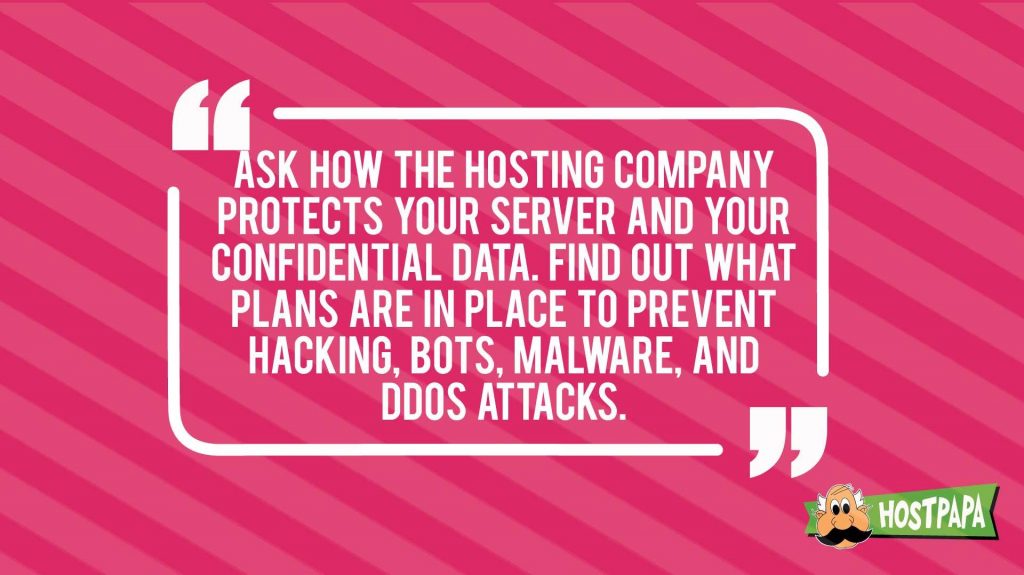 Evaluate Your Technical Skills
As a small business owner, you have a lot on your plate – and finicking with your website may not be at the top of your list. Consider what your technical skills and limitations are and how that will impact your website.
If you're not a master coder, you will need a hosting service that also offers a website builder, so that you can manage everything together at once. In that case, look at how easy the website builder is to use, and whether it requires you to know any code.
In case something does go wrong, who will help you maintain the website? Does the web hosting provider offer those services, or will you be left to figure out the details on your own? If you're comfortable with troubleshooting, then this could be an option for you.
Calculate Your Bandwidth Usage
Your bandwidth ensures that many people can access your website at once. If you can't handle a lot of website traffic, then you could be losing customers in the process. Imagine going to a business' website, only to find it takes forever to load.
Having a limited amount of bandwidth means that only a limited amount of people will be able to view your website at the same time. This is especially true if your site features multimedia like videos, animations, or photos. If you have a spike in website traffic – during a promotion or campaign, for example – it's more likely your website will crash, leaving a lot of prospects frustrated and annoyed with your business.
Calculate your bandwidth usage by multiplying your monthly website visitors by your average number of page views and the average size of your website pages.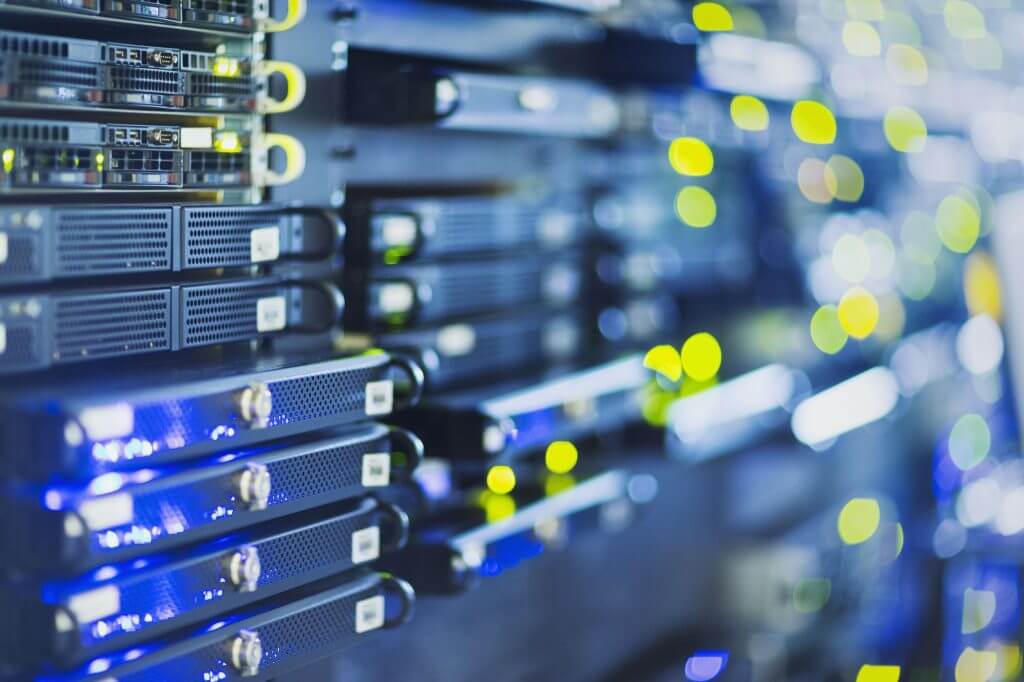 Figure Out Your Server Requirements
Depending on your business' requirements, you'll have to decide whether you need a shared, dedicated, or managed server. With a shared hosting service, many businesses use the same server. This is an economical option for those who have simple websites and not a lot of technical expertise. It's a good starting point.
However, as you grow, you may need to investigate dedicated hosting. A dedicated server is one that is just for your business' website. This means you have higher operational reliability – so you know your website will always be up and running. You also don't have to worry about another business' bandwidth interrupting your website experience. However, you do have to maintain the server yourself.
A managed server takes it one step further, where the web hosting service has an IT team that looks after your business' server. If something goes wrong, they are there to provide network, hardware, engineering, and infrastructure support. Opt for a web hosting service that gives you room to evolve as your business grows.
You'll also want to note the location of your servers, especially if you collect personal data from your customers. Many web hosting services let you choose the data center, or provide you with information on their security and compliance protocols.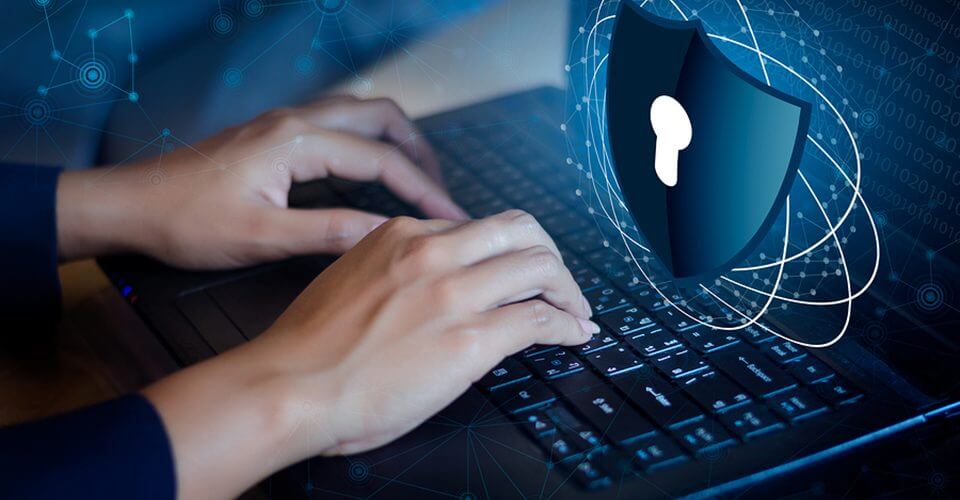 Prioritize Security Features
The level of security you need for your website will depend on what your website does and the industry you're in. After all, if something goes wrong and your website gets hacked – your customers are going to hold you accountable. If you collect personal data from your customers on your website, such as credit card numbers, for example, your security needs will be fairly high. If your website is mostly a blog to share your expertise, you may not need additional security features.
Ask how the hosting company protects your server and your confidential data. Find out what plans are in place to prevent hacking, bots, malware, and DDoS attacks. Learn what security vulnerabilities the web hosting service has prepared for, and what happens if a security breach occurs.
Review the Level of Customer Support
When it comes to web hosting support, you'll want to make sure that there are multiple communication channels available. If something goes wrong with your website, it's important to get the help you need right away. Look for web hosting that offers you support on the phone, through web chat, over email, and through online knowledge bases. This way, you can get just the right help depending on your situation.
Another element to note is time zones. Where is the support located, and does it match your time zone? When an emergency occurs, and you have to get your website back up and running, it's beneficial to have customer support that's available in your business hours (or 24/7).
Research Industry Feedback
When determining your web hosting needs, speak with other business owners in your industry. Ask them what kind of features they have on their website, what their bandwidth usage is like, and what kind of security they have. This way, you can get an idea of what your own needs will be as compared to theirs.
Be sure to speak with those who have websites similar to what you're looking to create. For example, if you plan on having an eCommerce store, then speak with other small business owners who also have one.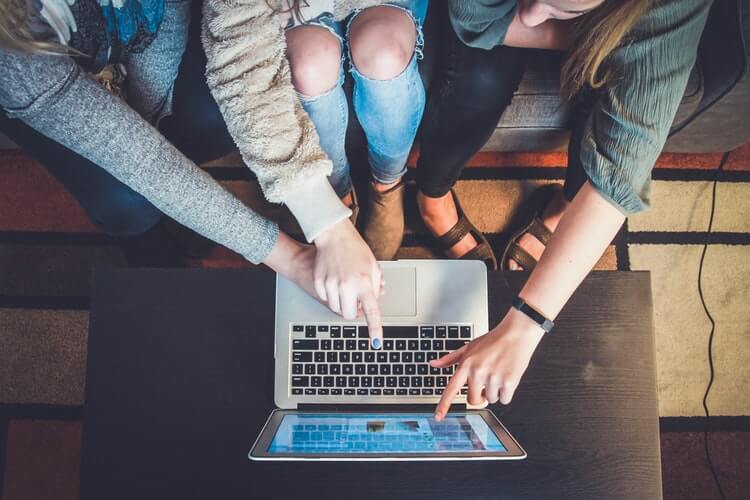 Keep Your Budget in Mind
It's important to match your web hosting budget to your website goals. Ensure your budget enables you to achieve the long-term goals you've set for your business via your website. Remember to compare prices for similar packages with other web hosting services so you can be sure you're getting what you need for the right price. Carefully read the fine prints – including renewal rates – so you know how much the hosting will cost you over time.
Make an Informed Decision
As your business grows, your web hosting needs will change. This is why it's important to develop a web hosting strategy that includes your long-term plans. From bandwidth to server requirements to security features and beyond — your web hosting needs will determine how your business serves its customers through your website. Understanding your web hosting requirements correctly will help you set a course to achieve your business goals.