Why goMobi?
Why goMobi?
Go where your customers are
Your customers and website visitors are mobile. They are smart and well informed. They're eager for updates and they want them NOW. Today's mobile phones are platforms to work, plan, surf, talk, and network. Don't stay still while your customers are multi-tasking on the move! Join them... establish a presence on the mobile web and go where your consumers are.
What is the mobile web all about
It's about connecting with your customers. All studies show that mobile browsing is on the rise. Users are spending more time on their smartphones and tablets than their desktops or laptops. It's no longer just about serving your information on beautiful desktop websites. It's about delivering your message on the go: concise, easy to read, and accessible.
New ways to present your message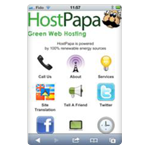 Simple icon-based navigation brings users to the exact information they need, when they need it.
Innovative ways to reach out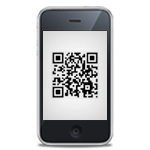 Users can point their phones to a QR code, connect with an app, or simply type in the URL. Instant, easy access!
Effective ways to connect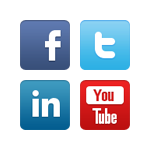 Encourage conversations and brand mentions with instant access to your Facebook page and automatically updated Twitter feed.
Establish a mobile hub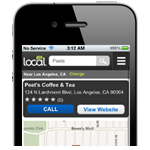 Integrate to multiple directory and listing placements, add map widgets, and set up
1-click calling.
Going mobile makes sense!
Is goMobi a website? Is it an app?
goMobi gives you the best of both. goMobi incorporates the accessibility of a website and the customizable features of an app into one must-have service!

| | | |
| --- | --- | --- |
| Many mobile sites are just scaled down versions of the regular websites. For a user on the go, that's not enough. | Selected functionalities are coded and assembled into a downloadable application (or "app"). | goMobi gives you access to a wealth of functionalities. Pick and choose to quickly create the site you want. No coding! |
| Websites don't usually have neat features (like 1-touch "call us" or "find us" options) you want to offer mobile users. | Apps can be coded to accomplish anything – but then users have to download the app. Will they bother? | Your goMobi site has the features mobile users want, but accessible from smartphones' standard browsers. No downloading! |