Robust Reporting
Robust Reporting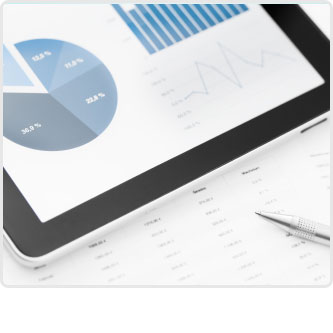 Real time results and analytics
Every HostPapa Connect customer has access to powerful email marketing reporting at no extra charge. That means you get to see exactly how your subscribers are engaging with your email campaigns. You'll always have information to refine your marketing and increase response rates. Our real time reporting instantly shows the success rate of your campaign.
Opens
See who opened your email campaign. You can use that data to send a follow-up campaign or save this segment of subscribers for a future campaign.
Clicks
We'll show you exactly who clicked on a link and which link they clicked on. This will help you determine which offers your subscribers found most compelling.
Bounces
If the email can't be delivered, we'll let you know why. If we determine that the email is no longer active, we'll automatically remove it from your list and let you know. You'll have a log of all your bounces so you can review them at anytime.
Subscriptions
We provide you with real time reports whenever a new subscriber opts-in to your list(s). We'll also let you know how they opted-in: from a campaign, your opt-in form or any other method you might offer your subscribers.
Unsubscribes
Every time you send a campaign, we'll track who unsubscribed and automatically remove them from your list. We'll also maintain these email addresses in an unsubscribe list at no charge to ensure you don't accidentally re-add them at a future time. You'll never have to worry about being CAN-SPAM compliant. We take care of that for you.
Forward to a friend
Is your email campaign going viral? You'll know if it does. Our forward to a friend link tracks who is forwarding your campaign to friends. It'll even tell you the email address the campaign was forwarded to.
Download your reports
On the go and don't have Internet access? You can download all your HostPapa Connect reports into easy-to-use CSV files at anytime. It's your data. We never make it difficult for you to export it.
Are you ready to connect?