Autoresponders
Autoresponders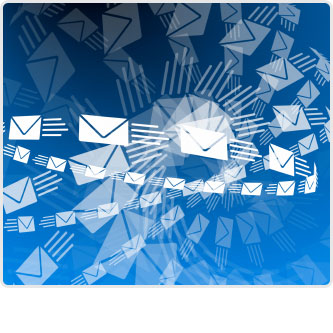 Include triggered emails in your campaign strategy
Autoresponders, or triggered emails, are usually sent in response to some kind of user action. Built into your email marketing strategy, they can be an effective (and time-saving) way to keep in contact with your clients. Here are just a few ideas to get you started:
Welcome emails:

Engage your subscribers immediately after they've opted in to your list. Create a welcome email that will be sent the instant a new subscriber signs up.

Drip campaigns:

Keep in touch with your subscribers with a drip campaign – a series of emails designed to introduce a product or service. Build anticipation or share new information according to your strategy.

Membership renewals:

Forget paper and postage! Set up a series of renewal notices to be sent at specified intervals leading up to an expiry date.

Birthday messages:

Create a birthday campaign and set your autoresponder to send out a special coupon or greeting on subscriber birthdays.
Are you ready to connect?